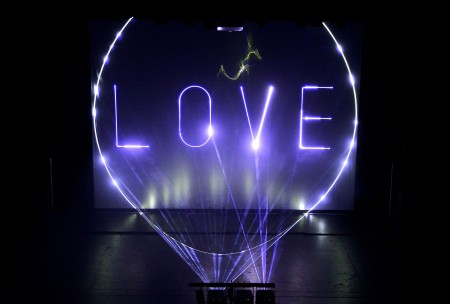 Head over to Brussels this week for the
BOZAR
Electronic Arts Festival, which invites artists from all over the world who use the latest technological developments to shape their ideas. The unique setting of the Palace of Fine Arts in Brussels blends music, performances, installations, workshops and conferences into an exciting whole. Thursday 25th September is the first day of the festival and is free of charge. During this first day you can discover Cod.act, a performance by Michel & André Décosterd and installations by
Luc Deleu
,
Quayola
, and
Jean-Michel Albert
&
Ashley Fure's
Tripwire
– which remain to be seen during the rest of the festival.
Friday, the second day of the festival, offers musical performances by Kiasmos (aka Ólafur Arnalds & Janus Rasmussen), Nils Frahm's project 'Erased Tapes', Mondkopf, Tim Hecker, BenFrost, andPowell. The last day of the festival offers music by Robert Henke (Monolake), Max Cooper, Fuck Buttons, Vasulka, Ictus & Cédric Dambrain, Lumisokea, Thomas Ankersmit & Phill Niblock, and Young Echo.
Day tickets cost €18 each, or €30 for a festival pass.
More info here.