Fashion, Video
06\03\2013
Written by
Joff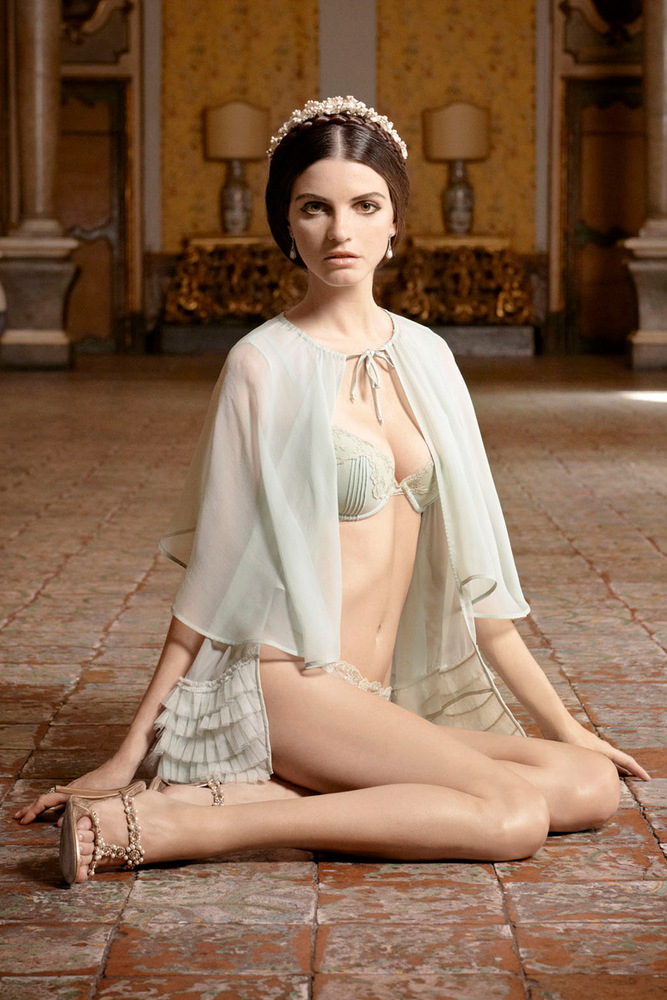 The thing I just love about fashion shoots or fashion video shoots in general – is that there is always this faint idea of a narrative, but nothing is ever really concluded or determined. A big open end. Like with La Perla's recent spring/summer 2013 campaign. Girl in a house writes 'La Perla' on an envelope, sunlight touches her legs, sits on a chair hiding behind a big hand fan, half dances a bit, walks around in a giant classical mansion, walks to a window, looks outside, walks back, then sits on the floor in the middle of a giant room and then at last we catch a glimpse of her while doors close behind her.
Was this is all shot in a day? did she change like a million times? But most importantly: why was she writing La Perla? Did she order a new set of lingerie? Did she think the postman was at the door, when she looked out the window? Why did she sit on the floor in the middle of the room? Why wasn't there anyone else in the house? Does she have any friends? How did she manage to have such neat hairdo just out of bed? Why did she close the doors on us? Why?
Well, that's what fashion is all about – the power of seduction. Leaving us with all those damn questions. Perhaps if we buy a petite lingerie set from La Perla, we will find out.
The campaign was shot by Mary Rozzi in Catania, Sicily. Check out the video below.