Art
02\11\2012
Written by
Jurriaan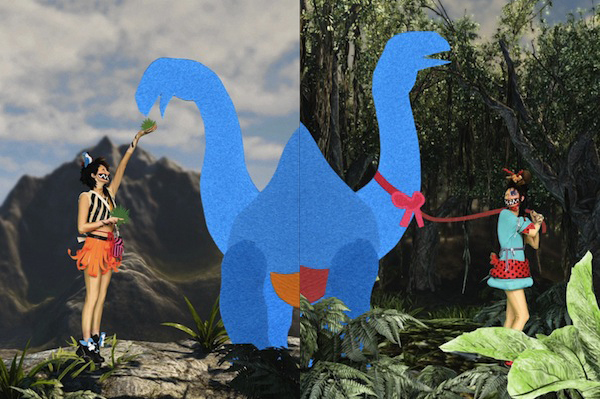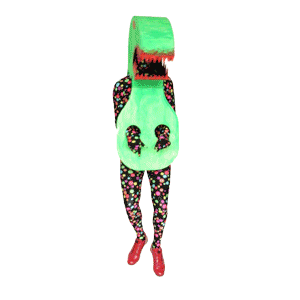 The amazing digital artists Pamela Reed and Matthew Rader are about to launch their exhibition Cretaceous Returns at 18 Hewett Gallery in London.
"We want you to take an adventure back to the dinosaur times and enter a tropical jungle filled with tall grass and foliage – GIF animations showing different characters, a video of colorful dinosaurs dancing to dubstep, a side-scrolling video game-like adventure to explore and meet new friends…"
Reed + Rader have previously created GIFs for V magazine, Dazed & Confused, Another magazine, POP, Beck's and Victoria's Secret. Cretaceous Returns will feature dinosaurs of all sizes and shapes.  Have some beer and pizza and dance with the dubstep dinosaurs. Good times! Join the fun at November 8th on 18 Hewett Street (rsvp@proteinos.com). The exhibition runs until November 20th.