24\07\2015
Written by
Blend\Bureaux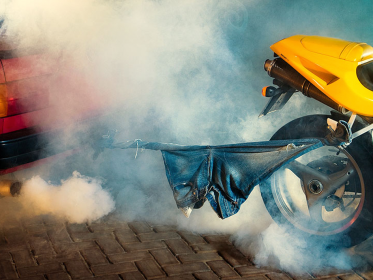 CHALLENGE

Brand activation for Wrangler and brand communication in a memorable way within the 'This is Wanted' campaign.


INSIGHT

American jeans brand Wrangler has a strong and long-lasting love for independent music. Back in 2007 it was more than obvious to connect their brand to Holland's biggest outdoor pop festival Lowlands.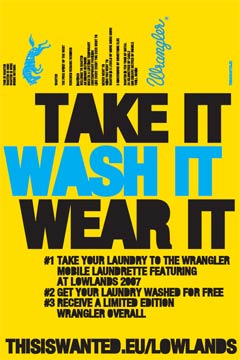 IDEA

We came up with the idea of opening a mobile laundromat at the festival location, offering free laundry services to all Lowlands' visitors. We even offered them a fashionable gesture by distributing free Wrangler overalls in return for their dirty laundry.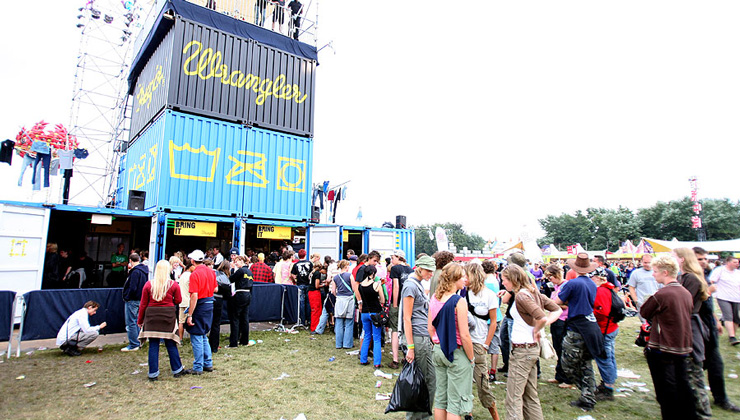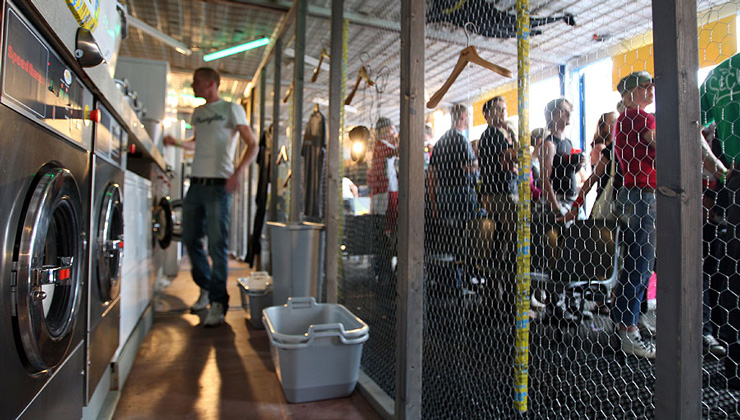 RESULT

Thanks to a clever guerilla campaign outside a 'Queens of the Stone Age' concert a few days before Lowlands and a bluetooth application, we handled more than 2.500 washes during the three-day festival. Even small parties were ignited whilst waiting in the crazy long queues of the laundromat. The project gained massive attention in various national and international lifestyle newspapers, magazines and TV broadcasters. The media value was no less than 1.2 million Euros. The activation was chosen as "Best activation from Lowlands" by Lowlands and was nominated by Sponsorring in the category "Best outdoor activation".

BLEND\BUREAUX X WRANGLER X LOWLANDS from BLEND\BUREAUX on Vimeo.