13\08\2015
Written by
Blend\Bureaux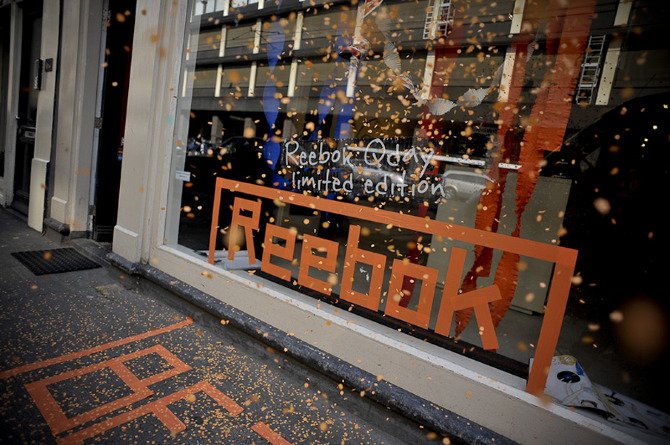 CHALLENGE

To honor the tradition of Queensday, Reebok created a new limited edition shoe especially for The Netherlands. Create rumors around the shoe and the brand, using a limited budget.


INSIGHT

A great tradition is the temporary emergence of flea markets in every street in almost every city in the Netherlands, which is only allowed on Queensday. A few days before Queensday people claim their preferred street vending spot, by signing 'BEZET' (occupied) on the street.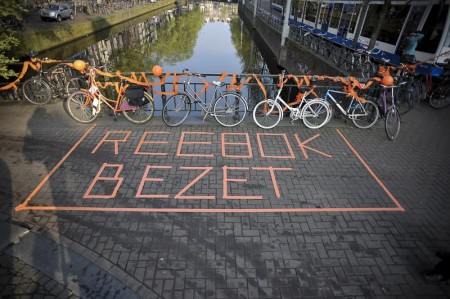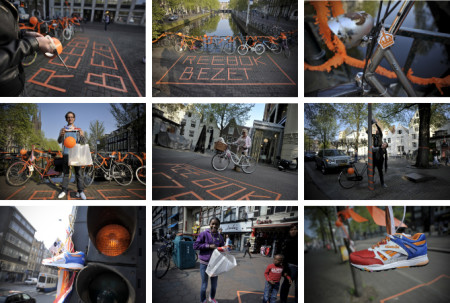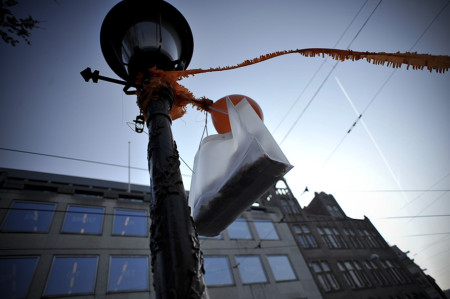 IDEA

On the streets of the four major cities of The Netherlands, Queensday seems to have come early this year. Three weeks before the celebration, selected spots on the streets are already marked 'Reebok BEZET'. Here a Qday sneaker is hung in a tree, landpost or beneath the bridge of a canal (registration video below.) Inside this sneaker you find an invitation that explains the contest. Reebok is happy to give away the ultimate prize on Queensday: a party boat for you and 9 friends, including dj's, free drinks and food! The lucky finder can fill in the unique code (on blend.nl/qday) and will immediately learn whether it's the winning code. If not, don't worry: invite five friends to compete and you receive an new code.

RESULT