31\08\2015
Written by
Blend\Bureaux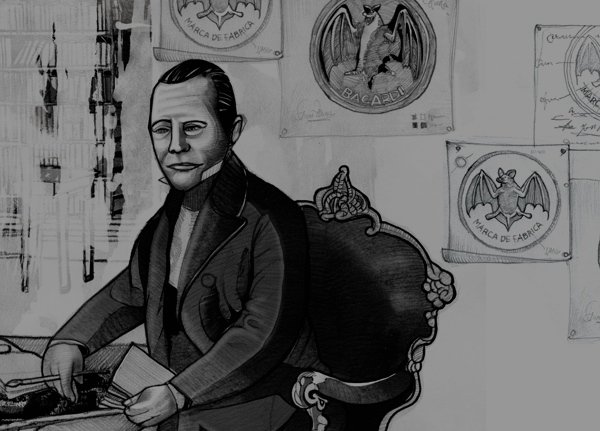 CHALLENGE

Create a unique campaign for Bacardi Benelux.


INSIGHT

It all started in Santiago de Cuba on February 4th 1862 when a small family purchased a distillery to become revolutionary in rum-making. When the founder Don Facundo's wife discovered bats in the rafters of the family's distillery, she suggested it to be used as their logo, well-known even today. The choice was apparent since according to Cuban and Spanish traditions, bats symbolise good health, fortune and family unity.
The rum had a smooth taste, rendering it mixable, which was an outstanding quality in a market of fiery local "rons". Soon the rum began gaining popularity and winning awards for quality and technical innovation.
In 1900, when the Spanish-American war ended, American soldiers celebrated their victory, wishing Coca-Cola to be mixed with BACARDI rum. Toasting to Cuba's freedom, the Original Cuba Libre was first introduced. These and other popular Bacardi rum cocktails have helped the company flourish until today.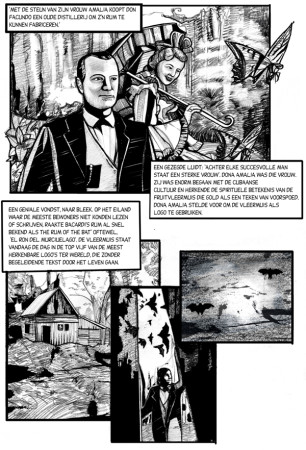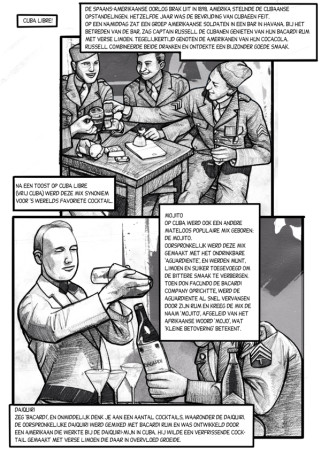 IDEA

To honor the heritage of Bacardi we wanted their success story to be recounted to a wide audience. Together with graphic design agency Lucky Dubz we published a 20 page illustrated comic book. The comic book painted a picture of Bacardi's complete history in black and white.


RESULT

The Bacardi Comic was a brochure given to our readers together with an issue of Blend Magazine.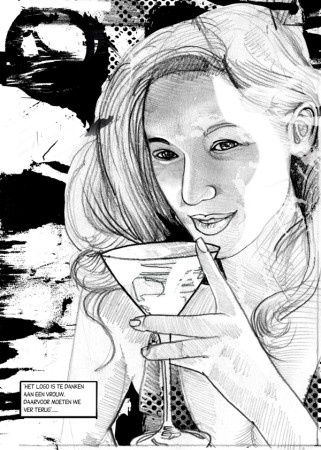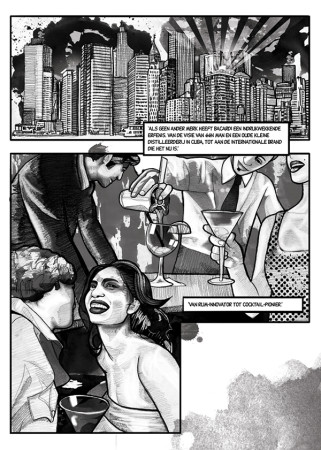 Read the comic book online (in Dutch) here.