Music
08\03\2013
Written by
Daan Rombaut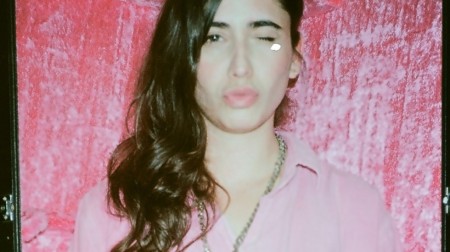 Motel Mozaique has published the timetable for their festival on 5-6 April. The festival also added new artists to its programme. Friday 5th April will welcome Valentina (UK), Glass Animals (UK), Rats On Rafts DJ-set, and SX (BE). Saturday's new name is Tangerine.
Valentina is a young, talented singer-songwriter who is signed with the Greco Roman label (co-owned by Hot Chip's Joe Goddard). In April, she will release her first EP Wolves, which will contain the single 'Gabriel'. Goddard worked with her for this track as well.
Glass Animals' frontman David Bayley is influenced by medicine and neuro sciences, the two studies he took up at age 22. Their sound lies between electro pop and live instruments.
Last year, Rats On Rafts was one of Motel Mozaique's highlights. This time they will bring a DJ-set, consisting of a mix of Dutch and foreign wave/post-punk with psychedelica, modern lo-fi, and reggae/dub. Dance! Dance! Dance!
SX is formed around Stefanie Callebaut and delivers indie pop with electro beats and 80s synths. This combines beautifully with Callebaut's dreamy, mysterious voice (often reminding of Róisín Murphy). Last year, they toured Europe with Yeasayer and recently they released their debut album Arche, with first single 'Black Video'. For those who love The xx and Beach House.
Tangerine are twin brothers Arnout and Sander Brinks. They are inspired by Bob Dylan, Simon & Garfunkel, and Neil Young. Their melancholic songs often remind of true American singer-songwriters and although they are identical twins, their voices are completely different and complement each other perfectly.
Day tickets are on sale since Friday 8th March and cost €37,50 for Friday and €45 for Saturday. Weekend tickets cost €65 and tickets are available at: http://www.motelmozaique.nl/tickets