Art
04\10\2011
Written by
Maxi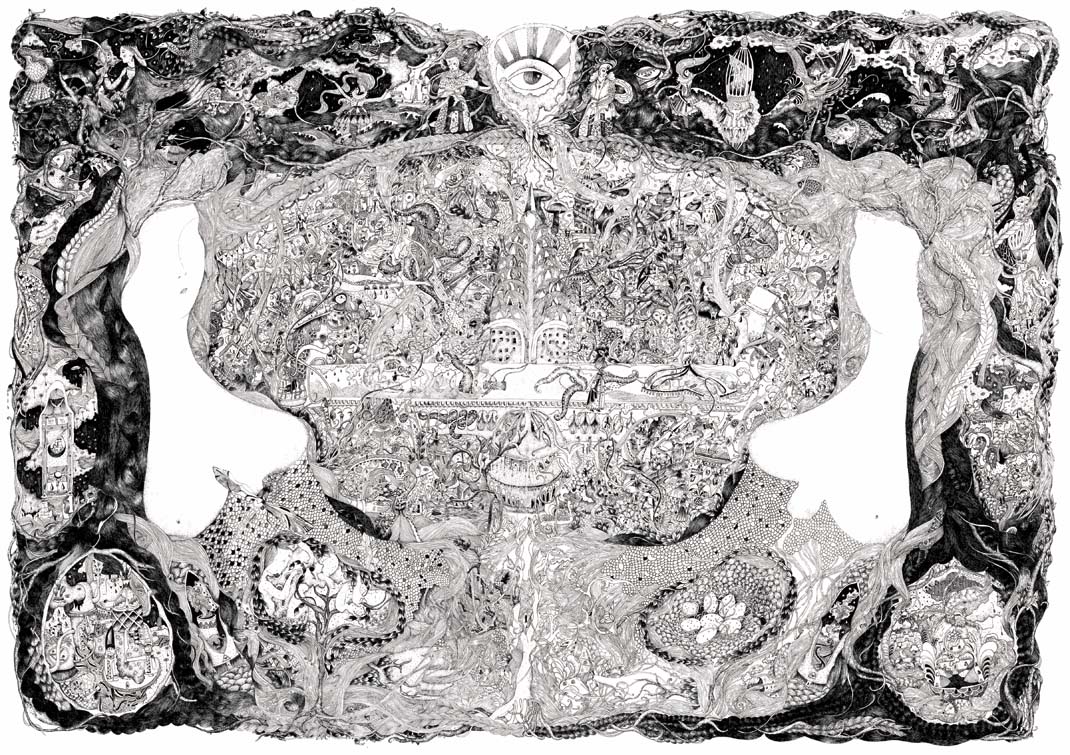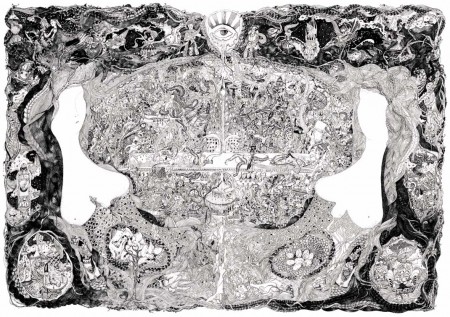 Berlin based illustrator, Sphy Wainwright, better known as "MEYOKO", articulates a creative predominance that is a direct line to the darker edge of "Art Nouveau".
Executed in free hand, with a fountain pen and black China ink or more recently with Gold, the artworks by MEYOKO are like secret open doorways to a microcosmic wilderness populated by divine entities and mythical creatures; each intermingled and amalgamated to one another until they ultimately create hybrid shapes that are partly botanical – partly animal.
Written by Joyce Bidouzo-Coudray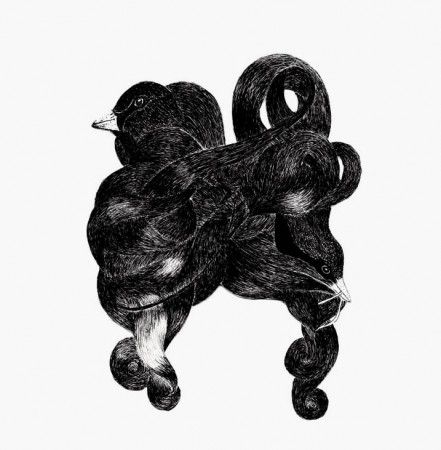 Dense Forests, made of luxuriant hair like roots are adorned with tattooed flowers and surreal plants or inhabited by totemic ravens and hummingbirds with strange silky bodies in place of feathers. An organic apotheosis executed with extreme minutia and with a creative sensibility that literally stings you to the blood!
MEYOKO fearlessly attempts to gut out the very depths of the human psyche and she does so with surgical precision. Her work often incorporates personal emotional references such as melancholia, vulnerability, the fear of abandonment yet she confronts each of them with strong ideologies such as utopianism, heroism and humanism; there as achieving a narrative dialog of intense poetry.
MEYOKO's most recent series entitled "Dreamscapes" evokes the mechanism of metaphysic. "The Beauty" becomes "The Beast" and vice versa ; each engaging in the dizziest waltz before ultimately uniting as one powerful singularity.
After a very successful creative collaboration with Save Your Nose Meyoko is said to launch her very own limited edition T-shirt and accessory line by December 2011. The artist is also currently contemplating in a series of creative collaborations in the field music and lifestyle and plans to further exhibit her body of work in Paris and Berlin in the early year 2012.
visit the website:
Meyoko
view an introductory video on Meyoko on Fascineshion