Media
23\08\2011
Written by
Narayana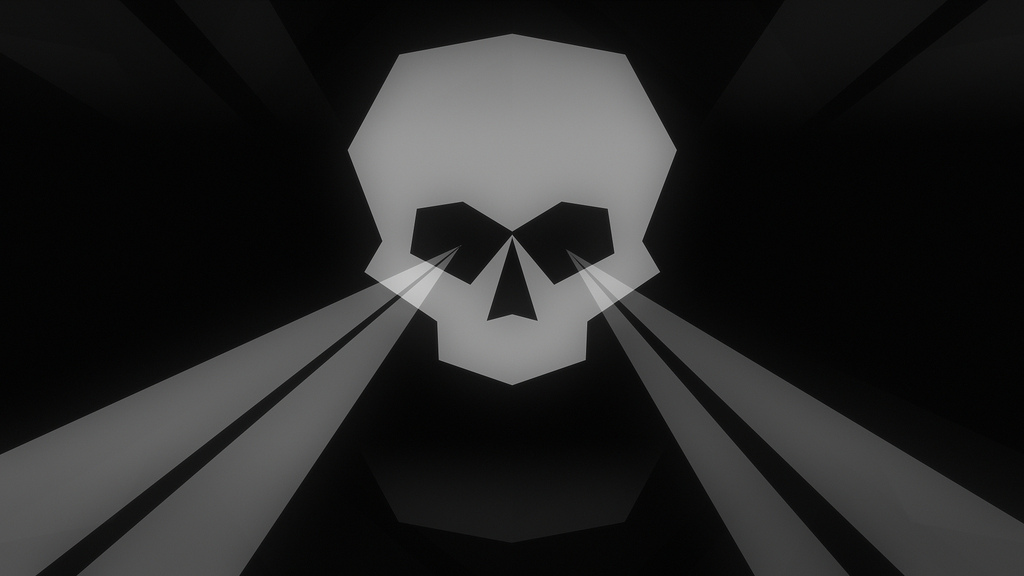 Experimental animator and media artist Max Hattler knows exactly how
to impress and leave you thrilled and confused at the same time. Widely considered by international critics as one of the most talented visual artists of his generation, he is able to transform complex concepts into powerful abstract narratives with an impressive and cutting-edge visual aesthetic. Max Hattler was educated in London at Goldsmiths and the Royal College of Art, graduating with an MA (RCA) in Animation in 2005. He has had solo exhibitions and retrospectives in the USA, the Netherlands, the UK, Japan, Norway, Brazil and the Channel Islands, to name but a few.
written by Joyce Bidouzo-Coudray
Max Hattler's works have been shown at hundreds of film festivals,
as well as in museums and galleries such as MOCA Taipei, the Marl Video
Art Award (Germany), The Outsiders Gallery (Newcastle) and Yota Space
(St. Petersburg).
Awards include the Visual Music Award (Germany), Best Digital Film at London International Animation Festival, Host Award at Videofestival Bochum, Best Political Film at KLIK! Amsterdam Animation Festival, the Grand Prize at moves Festival (Liverpool), and many more. Hattler's films have been included in the touring programmes of the European Media Art
Festival, Videoformes, onedotzero, Resfest, The Animation Show, L'Alternativa, Animac, Aurora and the British Animation Awards.
Max Hattler has collaborated with an eclectic range of music acts including Basement Jaxx, The Egg and Jemapur, and he has shown his audiovisual live performances around the world, including the Museum of Image and Sound (Sao Paulo), Electrovisiones (Mexico City), Cimatics Festival (Brussels), Filmfest Dresden, SuperDeluxe Tokyo, the Big Chill Festival and London's Institute of Contemporary Arts.
Max Hattler is based in London where he is an Associate Lecturer at Goldsmiths and is studying towards a Professional Doctorate in Fine Art at the University of East London. As one of the driving forces behind this year's World Peace Festival in Berlin, PUMA.Peace—a special division of PUMA—has commissioned London-based, German experimental animator and media artist Max Hattler, to create an art video with an abstracted vision on war and peace. Max Hattler: "RE:AX is a film about mirroring and feedback—abstract patterns and shapes interact with each other, taking us on a journey from disharmony to peace. Conceptually, it's about how violence breeds violence, and love breeds love. Only by turning the other cheek can we bring about change, understanding and peace."
The World Peace Festival will take place from 20 to 27 August 2011 in Berlin. Featuring an influential and provocative program of conferences, seminars, exhibitions and workshops attended or led by Nobel Peace Prize laureates, world leaders from the business and political arenas, military and government chiefs and luminaries from the spiritual, arts, music and film worlds; all coming together to call attention to the growing importance of worldwide peace, and in particular the impact it could have on the global economy.
PUMA.Peace aims to support global peace and pave the way towards a better world. The company was the recipient of the Award for the Best Corporate Social Responsibility (CSR) Initiative at the prestigious Peace and Sport Awards 2010 as well as the Luxury Briefing "Innovation" Award 2011.
Max Hattler is represented by Coudray FSPR+ in Paris.
www.maxhattler.com/reax
www.maxhattler.com
www.worldpeacefestival.org
www.peace.puma.com
www.noiasound.com