Fashion
01\04\2013
Written by
Daan Rombaut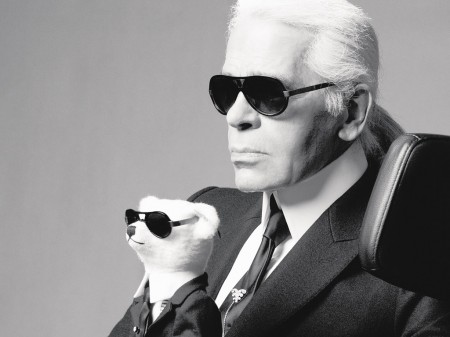 On 25th April, KARL LAGERFELD will open a concept store in Amsterdam, located at Hartenstraat 16. This store is part of an international rollout of concept stores. The Amsterdam store will feature KARL LAGERFELD'S contemporary concept, first revealed at the new Paris store which opened on 28th February. Throughout 2013, there will be more stores opening up in Europe's major cities and 2013 will also see the expansion into the Asian market.
The Amsterdam store will combine the brand's accessible luxury collections with cutting-edge digital technology and LAGERFELD'S iconic design aesthetic. The location of the store is a beautiful 18th-century listed building in the picturesque Jordaan district. Original structural elements have been preserved and incorporated into the newly renovated design. The 150m² space combines modern and classic accents, while shiny and matte elements juxtapose black and white compositions, displaying LAGERFELD'S essence.
The ground floor will offer women's ready-to-wear footwear, eyewear, accessories, and unique gifts such as Karl Lagerfeld's favourite photography and design books. The basement floor features men's ready-to-wear eyewear and accessories.
LAGERFELD'S affinity to the digital world is displayed through iPads on which shoppers can view the latest collections and news, watch videos, surf Karl.com, and take photos of their favourite items. These iPads also feature as guestbooks and the clients are invited to personally contact Karl Lagerfeld by leaving him a note. The fitting rooms have built-in photobooths allowing the shoppers to take pictures of out-fits, applying Karl-inspired filters to the photos and sharing these through Facebook, Twitter, and e-mail. The display racks will feature iPad minis on which the entire collection can be viewed. The shopping experience concludes at checkout, where payment can be made quickly and efficiently using a mobile device.
"I'm delighted we are expanding our retail presence in such an up-and-coming location as the '9 straatjes' in Amsterdam," says Pier Paolo Righi, CEO of KARL LAGERFELD. "The area fits the cool and vibrant feel of our brand perfectly. We will be able to equally interact with fashion interested locals as well as international travelers." Amsterdam is an ideal location for the KARL LAGERFELD store, as the city is also home to the company's offices of roughly 50 employees. The boutique's location in the Jordaan district has been carefully selected, as it is recognized as a hub for both young designers and global fashion brands. The neighbourhood is known for its "9 Straatjes" or "9 little streets" area brimming with quaint cafés and boutiques.
The KARL LAGERFELD Amsterdam concept store at Hartenstraat 16 will open as of 25th April.