Culture
03\09\2012
Written by
Jurriaan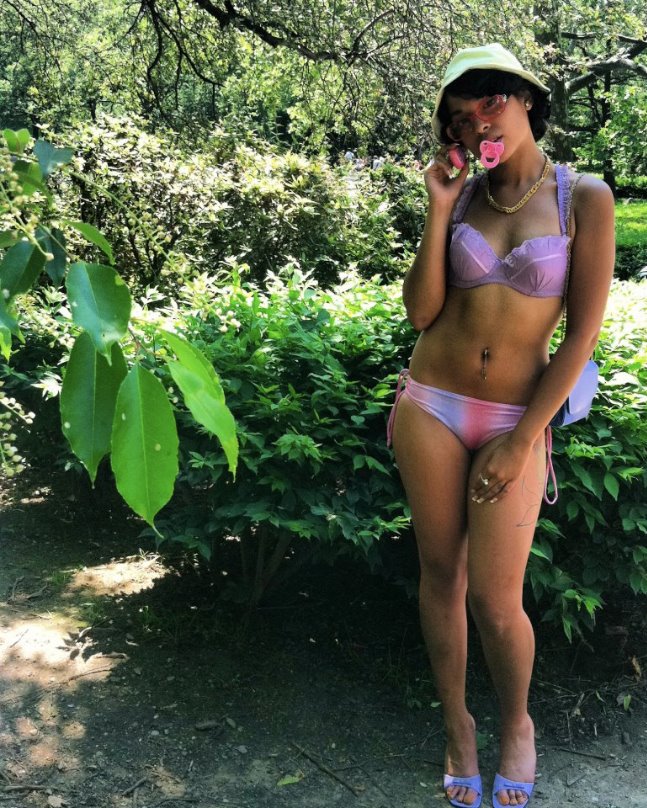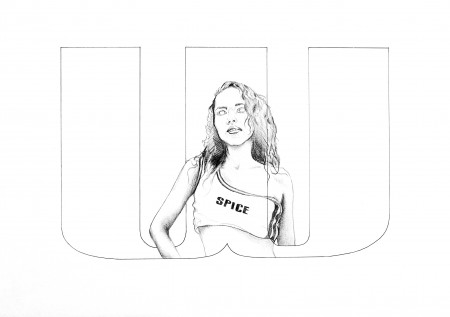 Written by Giuliano Bolivar
'Revenge of the Gabbana girl…'
Posher than the Poshest, Destiny Nicole mostly known at the moment as Wavy Spice, is a 20 year old banjee princess boss from Harlem, New York; the one spending nights at the Plaza, who also chills at Central Park with girlfriends keepin' it real cute in bikini tops, heels, rave bracelets while popping Rosé bottles. Read what the fiery hood diva has to say about style, music, her upcoming projects and why 'Bitch I'm Posh' is still IT at the moment.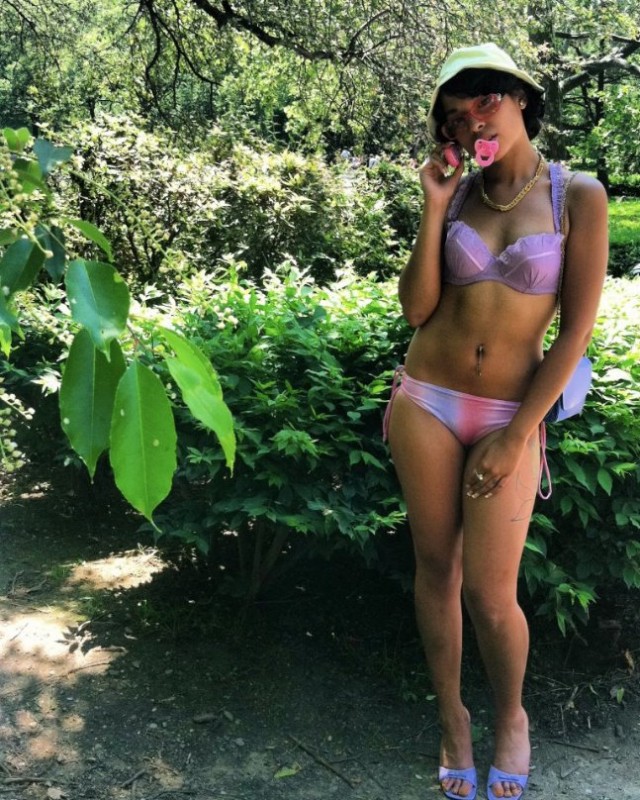 Who is Wavy Spice and who is Destiny?
They're essentially the same person. Wavy Spice is just my uniqueness personified. Destiny is the very core self. It's everything I emobdy. It's the meek, indigo child in me.
How far do they stand from each other? do they ever clash?
They clash like you would not believe girl; I'm a Gemini 1st off, so I coexist with duality very much. I'm very out there, wild, passionate, raunchy, controversial. Very eccentric. But I'm also very opposite. I can be very reclusive, manic, stoic, things of that nature….when im sitting at home, reading, praying, writing poetry, it differs very much from my other side.
What's an ideal day like for Wavy Spice? what do you do? who would you love to spend it with? what would you wear?My ideal day usually consists of anything that I want to do. I divide my time into work and free time. When I'm working on my art (music, writing, etc) I set aside time to devote myself to writing and recording and when I have to do work related things I schedule everything in my planner to be organized and busy through my weeks. When I'm not working, I use my time productively. I ride my bike a lot in the park and go meditate. Lay in the grass and listen to music for hours. Try to catch up with friends, go dancing, u know to the raves with my friends, getting into all types of wild shit….I'm a diva bitch too, so I'm usually shopping, getting my nails done, getting lunch, riding on the back of motorcycles with men twice my age.
Why do you think "Bitch I'm Posh" has been and still is such a fascinating track for your crowd at the moment?
I think Bitch I'm Posh was just this amazing runway house song that was really in your face and people really got it. It was original in a very simplistic way. I was really rubbing it in some bitches face, "like hey bitch….you think you cute…nah…u think u got it….NO…I go it…I'm that bitch….I been places…I got a career at 19 years old…I'm so beautiful it eats u alive….and u can't take it."  it's ghetto girl posh realness. It's attitude and high fashion. People love that shit.
This fashion house sound given to "Bitch I'm Posh", reminiscent of vogue house runway music and gay banjee culture; is it the sound you're working with at the moment? can we expect similar productions? or will everything take an unexpected turn?
The concept and complete aesthetic, yes. But am I doing straight vogue house music?: no. Right now I'm working on this project that's mad hot. I had an epiphany the other day and something told me to do more rapping on this one, and I don't really rhyme to house. So I'm gonna save my vocals for more dance tracks like Bitch I'm Posh. I'm definitely drawing inspirations from my life culturally, socially, and my place as a woman in my current place in life. It's going to be very banjee, real fly, feminine, and in ya face. the next project, who's to say….I change my mind every 5 minutes.
Your cyber presence and artistic aesthetic can go from cha-cha banjee chic, to pokemon, nostalgic fairy tales and mermaid imagery. What marked you the most as you were growing up? someone? something? a place?
It comes from being a raver nerd kid. I've always been into fantasy, arcana mythology, mystical creatures, disney, pokemon, and anime. But I'm also a strong, street wise, latina from Harlem, with a penchant for style and high fashion. For as long as I can remember, I've combined the two, and made it my own. I'm really into high fashion I gotta say, I have a lot of fun going off with my looks. It's my signature. When I'm serving Jackie O, I'm serving Boricua Jackie O in the Projects. When I'm serving banjee, pepe jeans and baby baby hairs, I'll throw some candy bracelets, maybe a teletubbie knapsack to keep it cute.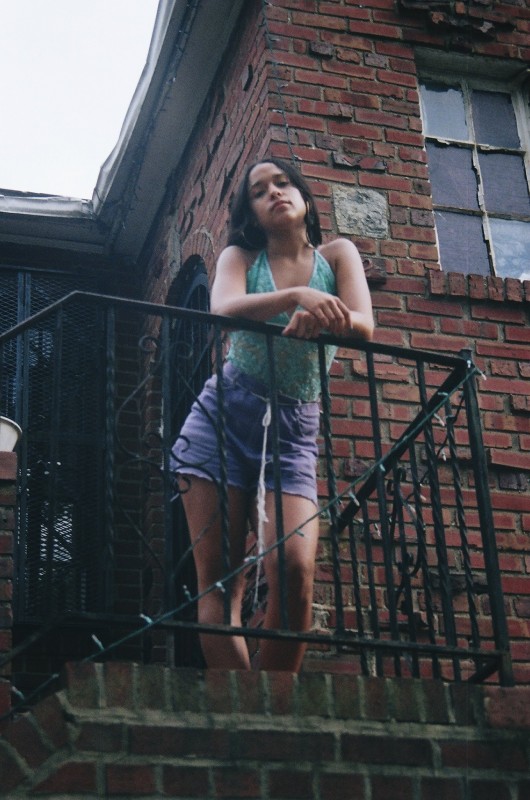 You recently dropped the bomb about an upcoming project called 'Revenge of the Gabbana Girl'. What can we visually and musically expect from this production?
I'm not gonna say much, but I'm 'bout to go the fuck off. All I can say it's very kingpin bitch music. Expect to see me in labels going off on the world and being the boss bitch that I am. It's going to be a lot of acrylic nails, tennis bracelets, and pulling bundles of money out of my mattress amongst many other things.
Where do you see yourself in two years from now?
On a yacht in Missoni or swimming naked in the coast of France
Let's say you get signed, who would shoot your album's cover? and what would you look like?
Have to be Destiny Mata or Kevin Amatto. I would most likely style it, I style everything I do. But since it's the album, I'd probably collaborate with Jason Farrer, who is a good friend, and genius stylist. I'd probably be posted in front of the cuchifritos in vintage CHANEL, with my goonies, looking real cute.
Who is the everything? the ultimate definition of POSH for you right now?
Princess Diana was everything. The exact definition of timeless woman in terms of poise, elegance, style, humantarism….Fly ass bitch man….Princess Di takes the Cake.