Art
27\08\2011
Written by
Narayana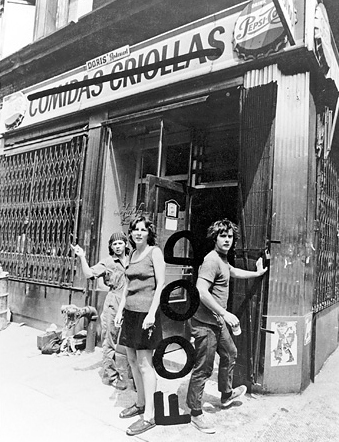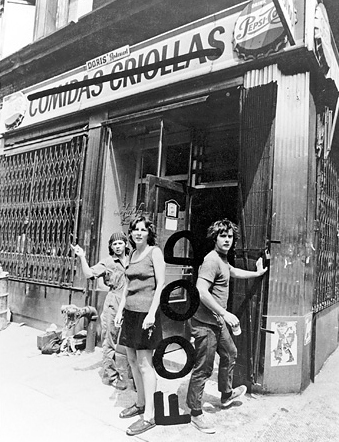 New York's art scene can often feel like an overwhelming conglomeration
of objects, people, and ideas: dozens of museums, hundreds of galleries, thousands of artists, and more events and openings than one could ever possibly hope to attend. For someone in the midst of this apparently endless abyss, it's frequently quite tempting to long for the (seemingly) more simple days of decades past, when New York's art scene, particularly in SoHo, was an experimental playground for a much smaller group of artists and cultural producers to create inventive, community-oriented projects, such as artist Gordon Matta-Clark who founded 112 Greene (now White Columns, with Jeffrey Lew) and the short-lived artist-run restaurant Food (with Carol Godden). These initially humble but ultimately radically innovative project spaces shaped an ethos of community, inspiration, and artistic improvisation that many begrudge as lacking in today's formidable and highly commercial New York art world.
Written by Chelsea Haines
While the spirit of SoHo in the 1970's cannot be recreated, in many ways the small DIY spaces popping up across Williamsburg and Bushwick in Brooklyn share the same spirit of experimentation, fun, and intimacy that is a breath of fresh air from the intimidatingly large scale of Manhattan. Just a few ingredients—cheap(er) rent, an audience of an in-the-know and engaged network of cultural producers, and a critical mass of talented young artists—have made this emerging scene thrive. The following are just three of the many remarkable spaces producing innovative, community-oriented programs in Brooklyn right now.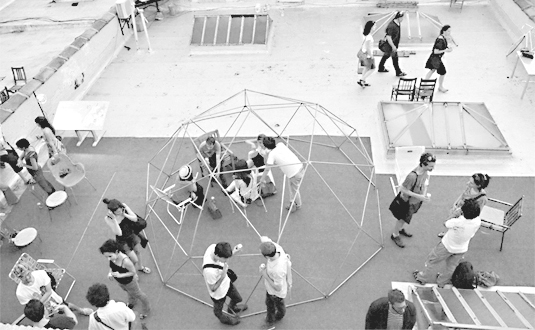 NURTUREart, a non-profit founded in 1998 and based in Williamsburg, has decided to take up this sense of community as a subject and format for programming itself. This summer, gallery director Marco Antonini has dedicated his space to a weekly exhibitions series, aptly titled WE ARE, in which he gives over the space to a number of emerging artists and curators based both in the neighborhood and internationally. Over the 10-week run of WE ARE, at any point in time visitors can view works on exhibition as well as attend a slew of innovative public programs, from attending an open comedy mic night to taking part in a DIY herbalism workshop.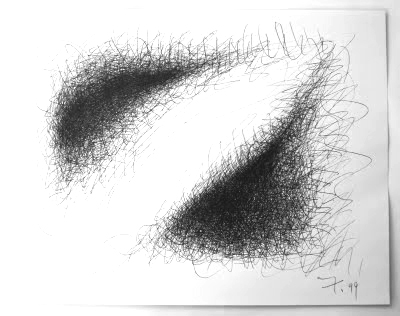 Cleopatra's, a curatorial collective with project spaces in Greenpoint, Brooklyn, and Berlin, has become an experimental space for artists to work freely with process and format, resulting in extremely aesthetically diverse and engaging projects. Founded in 2008 by Bridget Donahue, Bridget Finn, Kate McNamara and Erin Somerville, recent projects presented have included, F is for Fake, an exhibition on femaleness and the U.S. media, curated by Amanda Parmer; new works by Sam Falls and Nick van Woert; and most recently a series of remarkable monochrome drawings by Irving Feller, an 83-year old furrier based in Greenpoint, organized by Jenn Nielsen.
Interstate, a Bushwick gallery started by Tom Weinrich in the spring of this year, focuses on artists mainly connected through a loose and expanding MFA network across the country. The exhibition roster has included recent Yale MFA graduate Natalie Westbrook's exuberantly colorful, bizarre landscape paintings, as well as several group exhibitions, screenings, and performances that explore themes of relational media through research, process, and performance, and often through the guise of humor.
These three examples—just a few of many noteworthy galleries and alternative spaces—demonstrate the diversity of aesthetic direction and programming possibilities visible in the art scene across Brooklyn. Yet for their differences, they also share the fostering of an artistic community that exists on a human scale, supporting creativity and a little bit of improvisational uniqueness that continues makes artistic innovation thrive.
Chelsea Haines is the Education & Public Programs Manager at Independent Curators International (ICI), New York and a Brooklyn-based curator and writer.