Art, Music, Video
16\06\2012
Written by
Jurriaan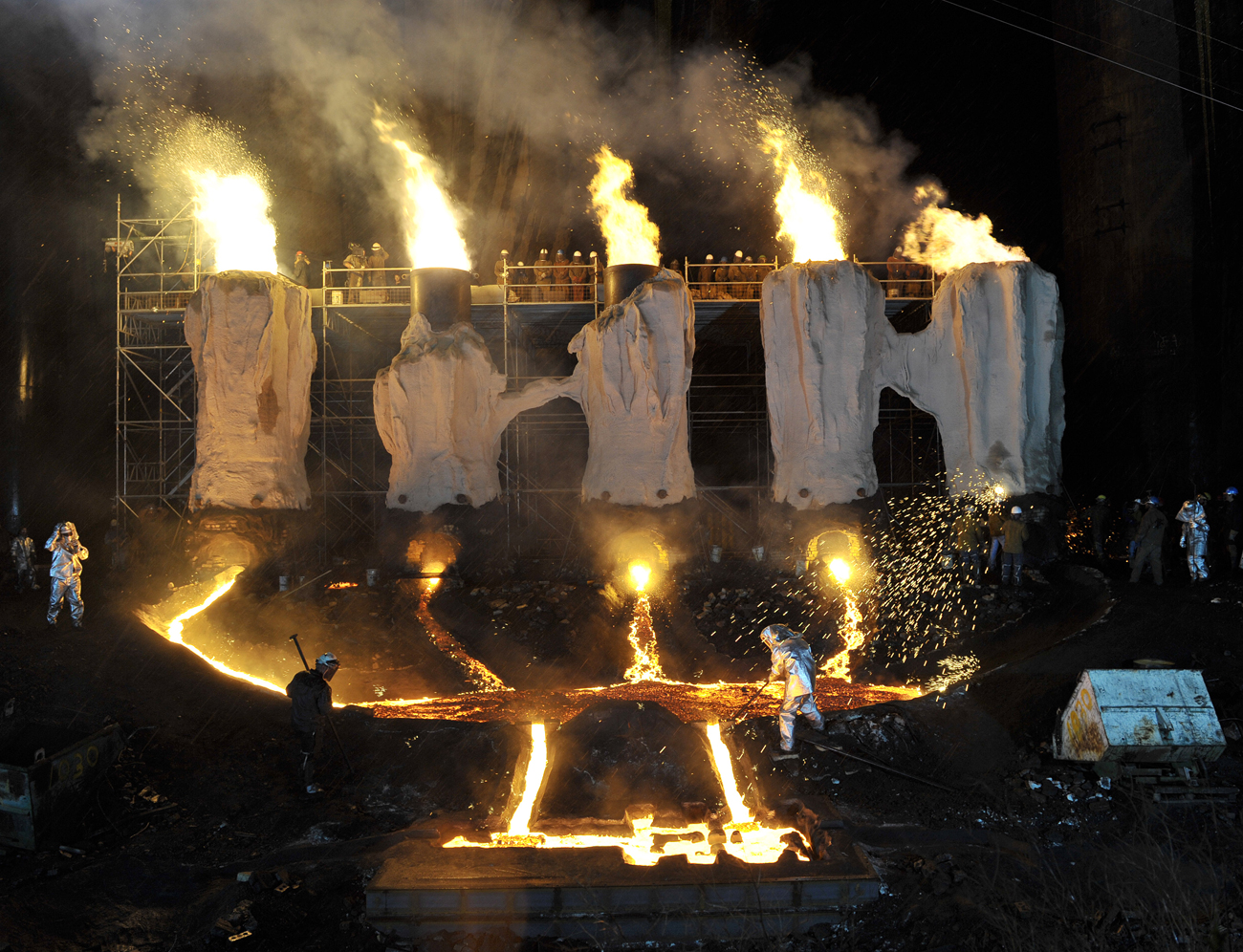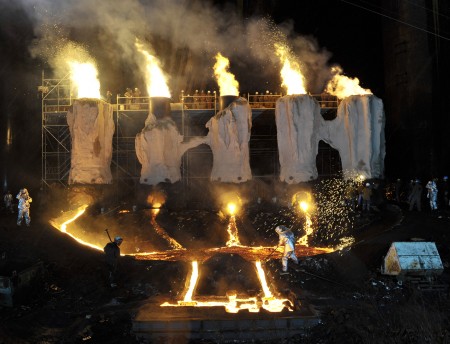 Holland Festival and Stedelijk Museum joined hands and invited the two amazing artists for a residency to work on new material for their project 'Ancient Evenings'. The results of their workshop with some of the leading characters of the film, as well as musicians that were scouted locally, was presented in the intimate Frascati theatre in Amsterdam. Fortunately the Stedelijk Museum arranged for us to be there and see exclusive previews of parts of the film.
The evening started with a brief introduction by both Barney (who has grown a majestic white beard) and Bepler. We were about to enjoy two rough cuts (and the 'rough' could not be emphasized enough by Barney, he wants to assure us this is NOT what the eventual movie will look like) of their new project 'Ancient Evenings'.
The project is multidimensional and consists of live perfomance (recorded in front of an audience), music, film, sculpture and drawing.  It was based on the book Ancient Evenings (1983) by Norman Mailer; a good friend of Barney's but passed away a few years ago.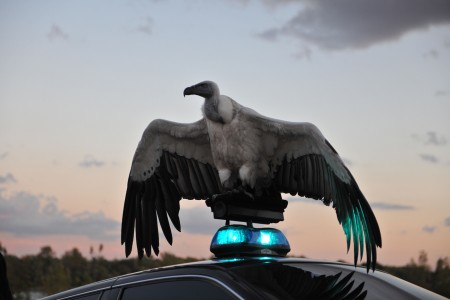 Ancient Evenings consists of seven acts, which mirror the seven stages of the soul in Egyptian mythology as it passes from the deceased body to rebirth. In the novel this progression is told through a man who has reincarnated three times. Barney and Bepler have replaced the man with the body of a car.
The car will pass on through three generations as well: from Chrysler Crown Imperial 1967 to Pontian Firebird Trans Am 1979, which will end up as a Ford Crown Victoria Police Interceptor 2001.
The eventual film will be the result of taped performances in front of an audience, as well as material directly shot in front of the camera. Because this sounds rather confusing, Barney and Bepler decided just to show us the difference and played two different rough cuts of a scene shot in front of an audience, and a part that was recorded directly on film without an audience present.
The first part of film that is played for us opens with beautiful long shots of bubbling mud, parts of gold leaf moving in the wind, desolated factories and a man waiting in a car. The car is outside of a church, which is entered by two detectives. In the church there is the body of an American muscle car, which is thoroughly examined by the detectives, as if it were a crime scene or an autopsy.
Suddenly the man who has been waiting enters the church. He moves to the altar, where an ambulance has been placed. The ambulance is covered with gold leaf on the inside, and has a man dressed in a golden straitjacket. The man is been put into the car with his arms strapped to his body and a blindfold on, as well as several top hats. As a large Egyptian wand is pierced through the car window, the car starts to drive. The detectives escort it to a bridge, where it dives in the water.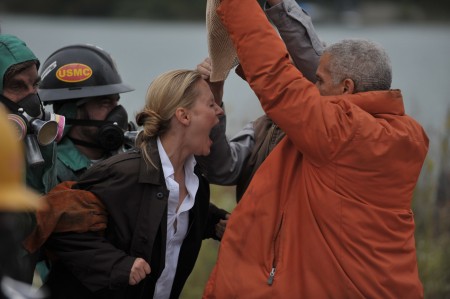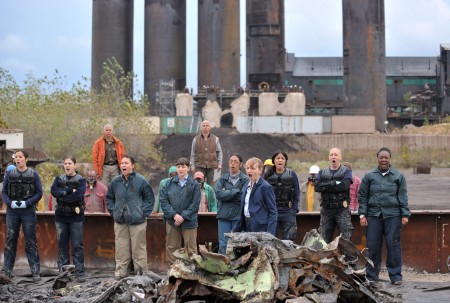 The second part we get to see is a performance recorded live in Detroit in front of an audience on a large boat. A huge body bag containing a car is being pulled from the river onto the boat. Various detectives on the scene are singing it to, and in a small tugboats circling around the bigger boat violin- and trumpet players are making music. It is opera on location; it is experimental and certainly unconventional.
After the two parts have been played, it definitely leaves us longing for more. But now the performers on stage are going to show what they have been doing during their residency. It is clear that this is not your average theatre performance: this is not even a show, stated by Bepler. It is not meant to be shown in front of an audience. It is merely the result of a week of improvisation, of various great talents playing together.
The opera singers and musicians are playing a seemingly chaotic manner. Improvisations are sometimes brilliant, sometimes messy. The amazing British voice actor Phil Minton is great, singer (and actor in the film) Jennie Knaggs sings wonderfully and opera star Joan la Barbara does an interesting act.
When the evening comes to an end; it is clear the audience is a little confused. Opera like this needs a stage, and without this visual aid it seems a little bit lost. But it is really interesting to see how music for a project like such is coming into life. And the previous of the film leave me wanting more. And: good news for local Matthew Barney lovers: tonight Eddie the Eagle Museum will show the full Cremaster Cyles in a marathon at Eye Museum.